Friend Us On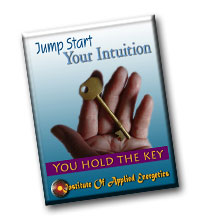 JumpStart Your Intuition
with our 50 page free online training course. Open the door to a completely new world today!


Explore Your Possiblities Every Thursday from 8-10pm EST
Get the iPhone or Android App
for your smart phone.
You Can Also Listen To The Show
On Your Phone By Calling:
(832) 280-0830 or (786) 837-2262

ubscribe To o
dcast:
You Can Hear
Just Energy Radio On:
Support Just Energy Radio
Join Dr. Rita Louise on a journey through time and space where past, present and future collide. What we want to know is ...
Who made up the rules?
Each week Dr. Rita is joined by experts from the fields of astrology, alternative health, ancient mysteries, cryptozoology, ghost hunting, metaphysics and spirituality, paranormal phenomena, quantum physics, UFO's and alien abduction and more...
Dr. Rita will infuse every show with both credibility and content. Just Energy Radio bridges the worlds of science, spirit and culture and will change the way the world views all that lays hidden to the naked eye.
Be brave and step outside the box. We are departing our old beliefs and entering alternative realms.
Enjoy the possibilities!
"Great show, so glad I found you. The steady quality of subjects and guests makes you better than Coast to Coast AM by a ton."
- ajw1403
Last Week on Just Energy Radio
Check Out Who's Coming Up!
04/24/14

Steven Strong
Forgotten Origin: A New Theory Of Human Civilization
Steven Strong is an Australian-based researcher, historian, author and former high school teacher with a background in archaeology. He was involved in the formation of a Graduate Diploma of Aboriginal Education for the NSW Department of Education, writing units on Traditional Law and Contemporary History. He also co-authored the highly successful "Aboriginal Australia: A Language and Cultural kit". More ...
forgottenorigin.com

Paul Von Ward
Children of a Living Universe
An interdisciplinary cosmologist and independent scholar, Paul is internationally known for the hypothesis of an AB (advanced beings) intervention in human development; his theory of natural spirituality in an evolving, self-learning universe; and research on the survival of a personal soul-genome. Paul's research on five continents keep his provocative publications grounded in emerging science and credible human experience. More ...
www.vonward.com

05/01/14

Robert D. Morningstar

UFO's, Government Cover-up & The Soul

Robert D. Morningstar is a civilian intelligence analyst and psychotherapist in New York City. He is a specialist in photo interpretation, analysis and computer imaging, and Associate Editor of UFO Digest Magazine. Robert has studied the paranormal and UFOs for over 40 years and has published many research articles on the Internet, exposing government cover-up and deception in the JFK Assassination and the use of 'Disinformation Technology' in suppressing evidence of extraterrestrial life. More ...

ufodigest.com

Richard Alan Miller

Alternative Agriculture

Dr. Richard Alan Miller is a pioneer in the annals of metaphysical and paranormal exploration. Miller began working in the "X-Files" world of Navy Intel (Seal Corp. and then MRU) in the late 60s. His public collaborations and research continue. His past and current writings and presentations reveal a depth of knowledge and practical experience in three major fields; Alternative Agriculture, New Age Physics, and Metaphysics.

More

...

www.richardalanmiller.com

05/08/14

Paul D. Burley

Ancient Archaeological Site Of StoneHenge

Paul D. Burley is an engineer and environmental geologist who has researched world mythology, pictographic and architectural symbolism, and sacred landscapes expressing spiritual traditions around the world. His journey to understand the meaning of Native American medicine wheels led him to study sacred symbolism exhibited by cultures over tens of thousands of years. His analysis of that symbolism has resulted in a new understanding of the sacred lifeway of ancient and indigenous peoples.

More

...

www.pauldburley.com

Jesse Ventura

Living Off The Grid

Jesse Ventura is the former Independent Governor of Minnesota. He is also a former U.S. Navy SEAL, professional wrestler, movie actor, and a visiting fellow at Harvard Kennedy School of Government. He is currently the host and executive producer of TruTV's Conspiracy Theory with Jesse Ventura. He has a reputation as the ultimate non-partisan truth-seeker; he has no qualms about questioning authority.

More

...

05/15/14

HermanSJr

Quantum Physics, Morphogenetic Resonance & Society

Since childhood HermanSJr. has been an autodidact and avid problem solver. He uses this practice everyday in his personal life, as well as his professional life. He is a believer in pure energy, in an entity/field that has evaded most people's search and understanding. He is an avid researcher of truth, reality and human potential. His research consists of him using General Systems Theory to investigate debilitating individual and societal problems while using a multitude of scientific principles to remove these obstacles that stifle human potential.

More

...

www.HermanSJr.com

05/22/14

John Hogue

Nostradamus, Predictions & The Future

John Hogue, defines himself as a "Rogue" Scholar. He is a world-renowned authority on Nostradamus and other prophetic traditions. His work is critically acclaimed for cutting through the social, religious, and nationalistic projections of prophets and their interpreters to find threads of insight they all share. He is the author of 23 books which have been translated into 19 different languages.

More

...

www.hogueprophecy.com

05/29/14

Maria Wheatley

Terrestrial Energies To Celestial Influences Maria Wheatley is a writer, dowser and researcher of earth mysteries specializing in

the geodetic system of earth energies

and ley lines. She organizes regular tours of sacred sites and medieval churches and cathedrals in the South West of England to locate and interact with the monument's hidden energies. She has appeared on the History Channel, BBC radio and has lectured for the British Society of Dowsers.

More

...

www.theaveburyexperience.co.uk

Gregory Sams

Breaking News: Why Isn't Politics Working?

Author and Cultural Change Agent Gregory Sams opened the very first natural food shop & restaurant in London in the late 1960s. He hung out with John Lennon & Yoko Ono and created and then sold the now famous Vegeburger.

More

...

www.gregorysams.com

06/05/14

Ted Peters
Are UFO Pictures Actually God's Chariots?
Ted Peters is the author of UFOs—God's Chariots?, first published in 1977 with a 2014 2nd edition published by New Page Books. Its penetrating cultural analysis of the UFO phenomenon remains definitive for understanding the significance of ETI for politics, science, and religion. He teaches systematic theology at Pacific Lutheran Theological Seminary and the Graduate Theological Union in Berkeley, California. More ...
tedstimelytake.com

06/12/14

Jonathan Gray


Secret History & Ancient Technology


International explorer, archaeologist and author, Jonathan has traveled the world to gather data on ancient mysteries. He has penetrated some largely unexplored areas, including parts of the Amazon headwaters. The author has also led expeditions to the bottom of the sea and to remote mountain and desert regions of the world. He lectures internationally. More ...
archaeologyanswers.com

M.J. Ryan

How to Survive Change You Didn't' Ask For

Best-selling author M.J. Ryan is one of the creators of the

Random Acts of Kindness

series and the author of

How to Survive Change You Didn't Ask For, This Year I Will…How to Finally Change a Habit, Keep a Resolution, or Make a Dream Come True, Attitudes of Gratitude, 365 Happiness Boosters,

and many other books. She works as a coach to individuals and teams around the world.

More

...

www.mj-ryan.com

06/19/14

Cash Peters

Does Your Life Matter?

Cash Peters is an award-winning author and journalist. He is also a naturally gifted handwriting analyst who, almost twenty years ago, discovered that he had an amazing and significant talent for perceiving other people's energy through their writing and then channeling an interpretation of that energy.

More

...

www.cashpeters.com

06/26/14

Dr. Norman Shealy

Living Bliss

Norman Shealy is one of the world's leading experts in pain management. He was among the first physicians ever to specialize in the resolution of chronic pain. A pioneer in developing safe and effective treatments such as Biogenics, he founded, in 1971, the first comprehensive pain and stress management facility in the country, The Shealy Institute, respected world-wide for its innovative and successful rehabilitation approaches.

More

...

www.normshealy.com

Shelly Wilson

Journey into Consciousness

Intuitive Medium, Reiki Master and Spiritual Teacher Shelly Wilson would love to assist you on your spiritual journey. With respect, truth, integrity and love, Shelly honors your free will and recognizes that you are co-creating your reality with the Universe. Shelly's books,

28 Days to a New YOU, Connect to the YOU Within

and

Journey into Consciousness

, are now available in paperback and all electronic formats. Her courses,

Stop Existing and Start Living!

and

Opening Your Heart to Love

are available through the DailyOM.

More

...

shellyrwilson.com
Missed a show?
Check out the Just Energy Radio archives!
Intro Music
Mellow Hip-hop Morning
Provided by Free Beats by DrDrBob
Home | Archives | Shop | Dr. Rita
Contact | SiteMap
Just Energy Radio is brought to you by:
PO Box 851422
Richardson, TX 75085-1422

© Copyright Body, Mind & SoulHealer 1996 - 2014. All rights reserved.
A Division of Rita Louise, Inc.