Friend Us On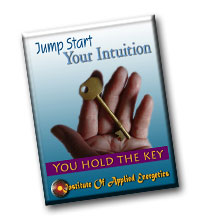 JumpStart Your Intuition
with our 50 page free online training course. Open the door to a completely new world today!


Explore Your Possiblities Every Thursday from 8-10pm EST
Get the iPhone or Android App
for your smart phone.
You Can Also Listen To The Show
On Your Phone By Calling:
(832) 280-0830 or (786) 837-2262

ubscribe To o
dcast:
You Can Hear
Just Energy Radio On:
Support Just Energy Radio
Join Dr. Rita Louise on a journey through time and space where past, present and future collide. What we want to know is ...
Who made up the rules?
Each week Dr. Rita is joined by experts from the fields of astrology, alternative health, ancient mysteries, cryptozoology, ghost hunting, metaphysics and spirituality, paranormal phenomena, quantum physics, UFO's and alien abduction and more...
Dr. Rita will infuse every show with both credibility and content. Just Energy Radio bridges the worlds of science, spirit and culture and will change the way the world views all that lays hidden to the naked eye.
Be brave and step outside the box. We are departing our old beliefs and entering alternative realms.
Enjoy the possibilities!
"Great show, so glad I found you. The steady quality of subjects and guests makes you better than Coast to Coast AM by a ton."
- ajw1403
Last Week on Just Energy Radio
Check Out Who's Coming Up!
08/07/14

Tobias Churton

Aleister Crowley: Poet, Painter, Writer and Magician

Tobias Churton is a world authority on Freemasonry, Gnosticism, Hermeticism and Rosicrucianism. Holding a Masters degree in Theology from Brasenose College, Oxford, Tobias is an Honorary Fellow of Exeter University and Faculty Lecturer in Western Esotericism.

More

...

tobiaschurton.com

08/14/14

Nick Redfern

Originally from England, Nick Redfern is the author of many books on UFOs, aliens, Bigfoot, werewolves, the Loch Ness Monster, paranormal phenomena, conspiracy theories, psychic powers, and Hollywood scandal. Nick writes regularly for the newsstand publications and He has appeared on countless televisions shows.

More

...

www.nickredfern.com

08/21/14

Nate Riddle

Texas UFO's

Nate Riddle studied anthropology and psychology while attending the University of North Texas where he had a focused interest on cultural studies, field methods, and folklore, in particular. His love of the unknown inspired him to share that passion and search for answers with readers, both believers and skeptics, to entertain as well as spur thought and conversation about these enduring mysteries.

More

...

www.lonestarspooks.com

Martha Decker
Paranormal Profiling
Martha Decker has been involved in investigating paranormal actively since 1999. She founded East Texas Paranormal in 2007 and is the lead investigator. Decker has professional experience as an investigator, criminally and civilly. She retired in 2007 from law enforcement and decided to delve into writing and photography. Decker currently works for the State as a special investigator. She is an area rep for the American Ghost Society. More ...
etxhaunted.com

09/04/14

Dimitri Moraitis

Communing With The Divine

Dimitri Moraitis is cofounder and executive director of Spiritual Arts Institute. He is an accomplished teacher, healer and is coauthor of

Karma And Reincarnation: Unlocking Your 800 Lives To Enlightenment, The Healing Power Of your Aura

and

Change Your Aura, Change Your Life

.

More

...

www.SpiritualArts.org

David Rountree
Do Evil Ghosts Exist?
David Rountree began his research into the paranormal professionally in 1976, and has investigated cases scientifically from Rhode Island to Key West, Florida. David has experimented with both scientific as well as metaphysical techniques in his study of unexplained occurrences. In 1992 David formed a new organization, Scientific Paranormal Investigative Research Information and Technology (S.P.I.R.I.T.), and began a long and painstaking process of collecting, building and focusing a battery of hi-tech instrumentation to concentrate onexperimentation to search for the cause of paranormal phenomena. More ...
www.spinvestigations.org

09/11/14

Jonathan Gray


Secret History & Ancient Technology


International explorer, archaeologist and author, Jonathan has traveled the world to gather data on ancient mysteries. He has penetrated some largely unexplored areas, including parts of the Amazon headwaters. The author has also led expeditions to the bottom of the sea and to remote mountain and desert regions of the world. He lectures internationally. More ...
archaeologyanswers.com

09/18/14

Laird Scranton
Is Sophisticated Science Coded In Early Symbols
Laird Scranton is an independent software designer from Albany, New York. His degree is in English from Vassar College. He has lectured at Colgate University on two occasions to classes studying his books. He was invited to write three articles for Temple University's upcoming Encyclopedia of African Religion, and has a published article on Dogon cosmology in the April 2007 edition of Anthropology News, an academic journal produced by the University of Chicago. More ...
The Velikovsky Heresies

09/25/14

John Hogue


Nostradamus, Predictions & The Future


John Hogue, defines himself as a "Rogue" Scholar. He has traveled three times around the world studying meditation disciplines, reporting on new religious movements, cults, and compiling a reference of the world's prophecies concerning the future of humankind in a new millennium. Considered the world authority on Nostradamus and other prophetic traditions, Hogue is critically acclaimed for his ability to cut through the social, religious, and nationalistic projections of prophets and their interpreters to find threads of insight they all share. More ...
www.hogueprophecy.com
Missed a show?
Check out the Just Energy Radio archives!
Intro Music
Mellow Hip-hop Morning
Provided by Free Beats by DrDrBob
Home | Archives | Shop | Dr. Rita
Contact | SiteMap
Just Energy Radio is brought to you by:
PO Box 464
Marshall, TX 75670

© Copyright Body, Mind & SoulHealer 1996 - 2014. All rights reserved.
A Division of Rita Louise, Inc.