Friend Us On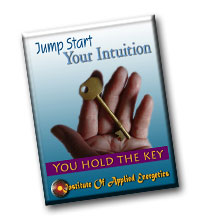 JumpStart Your Intuition
with our 50 page free online training course. Open the door to a completely new world today!
Aaron Judkins

Aaron Judkins aka "Maverick" is an author, explorer, & archaeologist from Texas. He has a passion for searching for the truth about the mysteries of the past- exposing forbidden archaeology & forbidden history. ​
​He has participated in numerous excavations throughout the U.S. & Israel; including the Pool of Siloam in Jerusalem in 2004. He is credited with mapping the longest, contiguous dinosaur trackway in the Western Hemisphere & discovering a new trail of dinosaur tracks named the "The Judkins Trail". Maverick has been featured on both international radio & TV broadcasts including ​"Coast to Coast AM with George Noory" & the History Channel. He is a guest radio show host for ​​​​​​​​​​​​​EPIC Voyages Radio​ on the Inception Radio Network & is the host of his own show called "Man vs Archaeology". His Ph.D. is in Biblical Archaeology. He enjoys both music & photography.​​
| | | |
| --- | --- | --- |
| | T​he Return of the Nephilim | |
Just Energy Radio is brought to you by:
PO Box 464
Marshall, TX 75670
© Copyright Body, Mind & SoulHealer 1996 - 2014. All rights reserved.
A Division of Rita Louise, Inc.