Friend Us On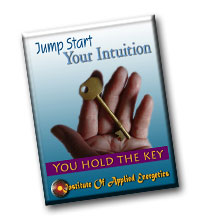 JumpStart Your Intuition
with our 50 page free online training course. Open the door to a completely new world today!
Avery Morrow

Avery Morrow is a graduate student with an interest in the perennial tradition and Japanese esotericism. He spent three years in Japan working as an assistant to the well-known Shintoist Shin'ichi Nakaya, visiting ancient sacred sites, and teaching English. His first book, "The Sacred Science of Ancient Japan", examines legends of the Golden Age when gods and people interacted.
| | | |
| --- | --- | --- |
| 02/06/14 | Lost Chronicles of Ancient Japan | |
Just Energy Radio is brought to you by:
PO Box 464
Marshall, TX 75670
© Copyright Body, Mind & SoulHealer 1996 - 2014. All rights reserved.
A Division of Rita Louise, Inc.