Friend Us On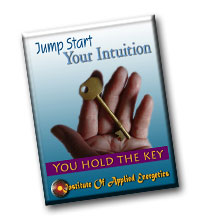 JumpStart Your Intuition
with our 50 page free online training course. Open the door to a completely new world today!
Cain Carroll

Cain Carroll is a pioneering teacher, speaker and author in the field of self-healing and embodied spirituality. He is founder of the Taoflow Yoga system, co-author of Partner Yoga: Making Contact for Physical, Emotional & Spiritual Growth, Mudras of India, Mudras of Yoga Card Deck (Fall 2013), and creator of three instructional DVDs: Pain-Free Joints, Heal Neck & Shoulder Pain, and Digestive Power. He teaches classes and workshops worldwide. Cain lives in Los Gatos, CA with his wife, daughter and two cats.
| | | |
| --- | --- | --- |
| 08/15/13 | Decoding The Mudras of India | |
Just Energy Radio is brought to you by:
PO Box 464
Marshall, TX 75670
© Copyright Body, Mind & SoulHealer 1996 - 2014. All rights reserved.
A Division of Rita Louise, Inc.