Friend Us On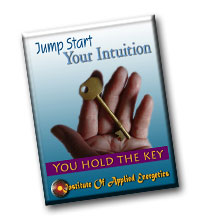 JumpStart Your Intuition
with our 50 page free online training course. Open the door to a completely new world today!
Cynthia Sue Larson

Cynthia Sue Larson is a best-selling author and spiritual life coach who helps people transform from accidental manifestors into conscious reality shifters. Cynthia's favorite question in every situation is "How good can it get?"
Cynthia has been featured in numerous TV and radio shows including the History Channel and BBC. You can subscribe for free to Cynthia's popular RealityShifters ezine that covers the subject of how consciousness changes the physical world at: www.realityshifters.com. Cynthia's new book, "Reality Shifts: When Consciousness Changes the Physical World" has been enthusiastically endorsed by Edgar Mitchell, Dr. Larry Dossey, and Fred Alan Wolf.
| | | |
| --- | --- | --- |
| 07/27/12 | When Consciousness Changes The World | |
Home | Archives | Shop | Dr. Rita
Contact | SiteMap
Just Energy Radio is brought to you by:
PO Box 851422
Richardson, TX 75085-1422
(972) 475-3393
© Copyright Body, Mind & SoulHealer 1996 - 2014. All rights reserved.
A Division of Rita Louise, Inc.