Friend Us On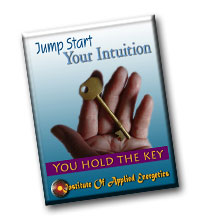 JumpStart Your Intuition
with our 50 page free online training course. Open the door to a completely new world today!
E. Grey Lorimer

E. Grey Lorimer is a former entrepreneur, company founder and CEO with a life long passion for people and the wonderful effect that true love has had on him and persons in his life. He has a bachelor's degree in the liberal arts from Penn State and an MBA with emphasis in marketing and finance. He has received diverse training and numerous certifications in leadership, psychology, public affairs, organizational psychology, management, and sales and marketing from various institutions and organizations. He was a very young widower and is currently in the world's greatest true love relationship.
| | | |
| --- | --- | --- |
| 04/11/13 | In Search Of Mr. Or Mrs. Right | |
| 11/04/11 | Science & The Path Of True Love | |
www.theartfulscienceoftruelove.com
Just Energy Radio is brought to you by:
PO Box 464
Marshall, TX 75670
© Copyright Body, Mind & SoulHealer 1996 - 2014. All rights reserved.
A Division of Rita Louise, Inc.