Friend Us On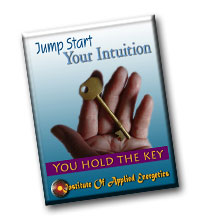 JumpStart Your Intuition
with our 50 page free online training course. Open the door to a completely new world today!
Justin McLachlan

Justin McLachlan is a writer in Washington, D.C. His work has appeared in Wired, Popular Science, San Diego Citybeat and VoiceofSanDiego.org, among others and Treknology: Star Trek Tech 300 Years Ahead of the Future , is his first non-fiction book. He's also the author of the science fiction Station One series: Time Up, This Time Around and the forthcoming Time and Again and the creator of Sight, a web series now in preproduction and based on his short story, Superhero. McLachlan earned his master's in journalism from West Virginia University in 2008 and an undergraduate degree in mass communication from Taylor University in 2003.
| | | |
| --- | --- | --- |
| 05/30/13 | Technology: Star Trek & Beyond | |
Just Energy Radio is brought to you by:
PO Box 464
Marshall, TX 75670
© Copyright Body, Mind & SoulHealer 1996 - 2014. All rights reserved.
A Division of Rita Louise, Inc.