Friend Us On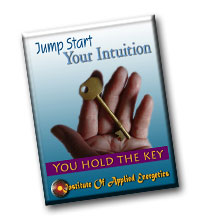 JumpStart Your Intuition
with our 50 page free online training course. Open the door to a completely new world today!
Jeffery Pritchett

Jeffery Pritchett has a Bachelors in Communications Science. Jeffery is also the host of the paranormal and esoteric The Church of Mabus radio show. As well as writing for Examiner and Before Its News and New Dawn Magazine. He was originally born in Georgia and now lives in Florida. The Church of Mabus radio show website can be found at www.churchofmabusradio.com
Click on book cover to purchase title.
| | | |
| --- | --- | --- |
| 03/27/14 | The Secret Life Of Bigfoot | |
Just Energy Radio is brought to you by:
PO Box 464
Marshall, TX 75670
© Copyright Body, Mind & SoulHealer 1996 - 2014. All rights reserved.
A Division of Rita Louise, Inc.