Friend Us On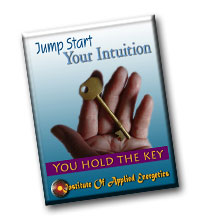 JumpStart Your Intuition
with our 50 page free online training course. Open the door to a completely new world today!
Scott Wolter

Forensic geologist Scott Wolter is the host of History's H2 channel's hit show America Unearthed that follows him on his quest to uncover the truth behind historic artifacts and sites found throughout North America. Scott is also the author of several books including The Hooked X: Key to the Secret History ofNorth America, which covers the story of his continued research and resulting discoveries made over the last 12 years, including his ongoing quest to uncover the mysteries of the controversial Kensington Rune Stone which he studied in 2001.
Professionally, Scott has been President of American Petrographic Services since 1990. He has been the principal petrographer in more than 5,000 investigations throughout the world, including the evaluation of fire-damaged concrete at the Pentagon following the attacks of September 11, 2001.
03/13/14

Akhenaten & The Mystery Of The Hooked X

09/12/13

The Kensington Runestone
& Other Out Of Place Artifacts In America
Just Energy Radio is brought to you by:
PO Box 464
Marshall, TX 75670
© Copyright Body, Mind & SoulHealer 1996 - 2014. All rights reserved.
A Division of Rita Louise, Inc.